Vinyl Window Installation Services
For Arlington, Colleyville, Fort Worth, Grapevine & North Richland Hills, TX
The type of windows in your home have a major influence on the overall look and feel of your living area. If you are searching for a low-maintenance, energy-efficient, and affordable option for replacement windows, consider vinyl. Vinyl windows offer a number of benefits and are available in a variety of colors and styles. Longs Windows is proud to provide vinyl window installation services for homeowners throughout the Arlington, Colleyville, Fort Worth, Grapevine, and North Richland Hills, TX areas. Learn more about the many advantages of vinyl below, then give us a call to arrange your installation!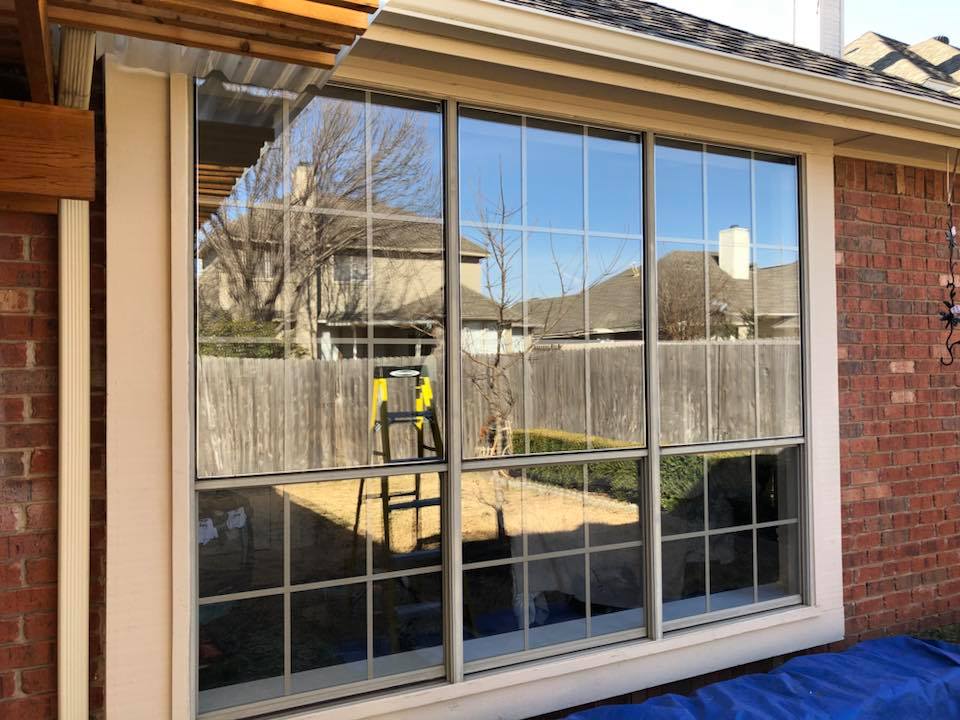 Benefits of Vinyl Windows
Affordability: Vinyl is the most inexpensive material on the market. Its durability means that your investment will last in the long term, saving you even more money on repairs and replacements, while its energy efficiency may qualify you for a tax credit, putting money back into your pocket and adding resale value to your home.
Maintenance: Vinyl is resistant to natural outdoor elements and will not age as rapidly as other materials. It is also resistant to scratches, rust, and corrosion. If you do not like the idea of having to keep up with maintaining your windows each spring/fall cycle, opt for vinyl since it never has to be painted. Any dirt can easily be cleaned off with basic soap and water.
Eco-Friendly: These windows are made from polyvinyl chloride (PVC) plastic which provides high levels of heat-resistant insulation. This will allow your home to maintain internal temperatures more easily without having to use as much energy on heating and cooling, a benefit to both the environment and your wallet. Vinyl has also been deemed recyclable and non-hazardous by the EPA.
Customizability: Whatever style of home design you're going for, vinyl can accommodate it. Enhance the interior and exterior of your house with completely custom vinyl windows. Our experts would be happy to discuss your options with you and help you achieve the perfect look!